At Ethnik Art, we constantly strive to offer a myriad of new pieces for an ethnic decor that you will not find anywhere else, our decorative items are from African crafts.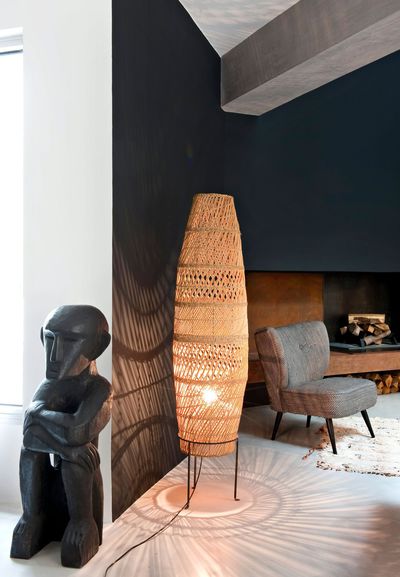 For the renovation of the interior of the house and office, we offer a wide range of handmade decorative items.We have chosen for you decorative items that will be in harmony with the theme of your interiors.
The demand for ethnic decoration is no longer limited to bright colors or exuberant patterns and it will not be a question of overloading its decoration. The potential of African crafts has a considerable margin of development on the world market.

For us the chic ethnic style is a journey, a mix of style. And it's right in the air because people are looking for uniqueness and originality to get out of the ordinary and differentiate themselves. We must choose pieces that combine noble materials and ancestral know-how.

The chic ethnic style is a way of life that will give your interior a chic and exotic look. Always aim for sobriety and naturalness to succeed in this style very popular!


For a curiosity and an inventiveness in your house, we advise you to bet on natural materials such as wood and wickerwork (fiber braided plants): By these small touches your pieces will evoke distant destinations.